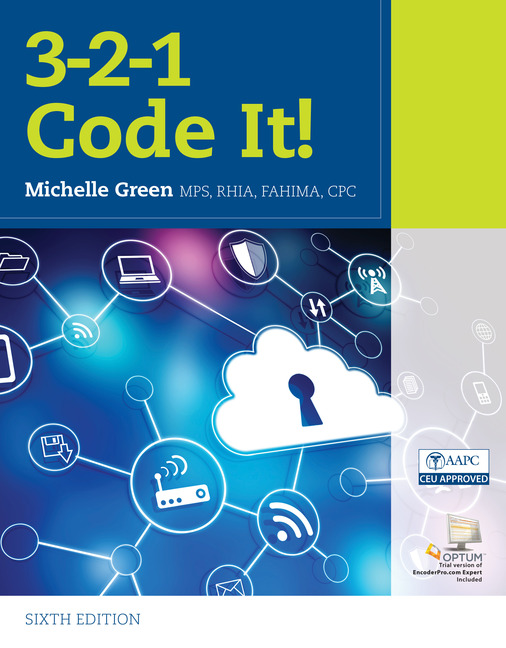 3-2-1 Code It!
Classification Codes : R1
Language : END
Publication Information : Cengage
Publish Year:2018
I S B N :9781305970236
Grade :

Online
Download
Product Details
Whether you are guiding beginners or experienced professionals, Green's 3-2-1 CODE IT! 6E offers today's most comprehensive, easy-to-use medical coding guide with tools to keep instruction as current as possible. This best-selling book addresses the latest updates on ICD-10-CM, ICD-10-PCS, CPT®, and HCPCS Level II coding sets, conventions, and guidelines. This well-organized, intuitive approach begins with diagnosis coding, then provides more in-depth instruction on coding procedures and services. You'll find coverage of both ICD-10 code sets as well as separate, thorough chapters on inpatient and outpatient coding. Extensive exercises, review, coding case studies, and study checklists prepare readers for earning coding credentials. Strategic career advancement tips help emerging professionals achieve more. An accompanying workbook, new MindTap interactive digital learning experience, and EncoderPro.com software helps readers master today's most current coding skills.